Best wines of ProWein 2016
Posted on 30 March 2016
ProWein is now behind us. Four days of hectic tastings (the fair lasts three days but there are now enough fringe events on the Saturday to make it as busy). I can now look back at some stunning tastings and discoveries. Here is a selection of the 10 best wines I tried at ProWein.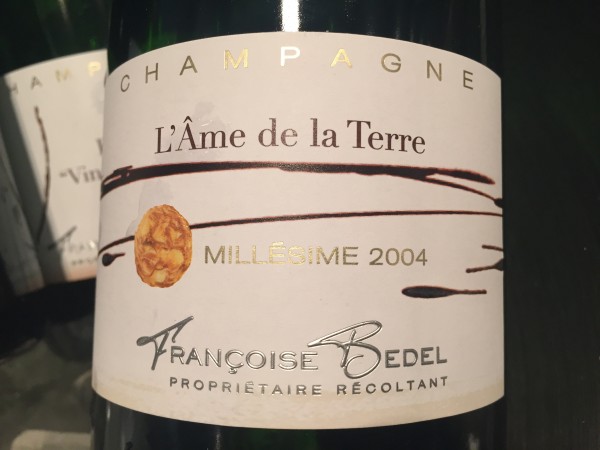 Françoise Bedel Champagne L'Âme de la Terre 2004
Likely the biggest surprise of the fair for me. Unknown to me, this 8-hectare estate in Vallée de la Marne produces some handcrafted organic Champagnes mostly from the Pinot Meunier grape. Contrarily to stereotype, it seems to age very well here, with the entry-level wine seeing some 7 years on the lees and other bottlings up to 11! These are captivating wines, with a depth and length of flavour and lovely fruitiness without being evolved or autolytic. You have to taste this wine to believe it's so fresh for a 2004!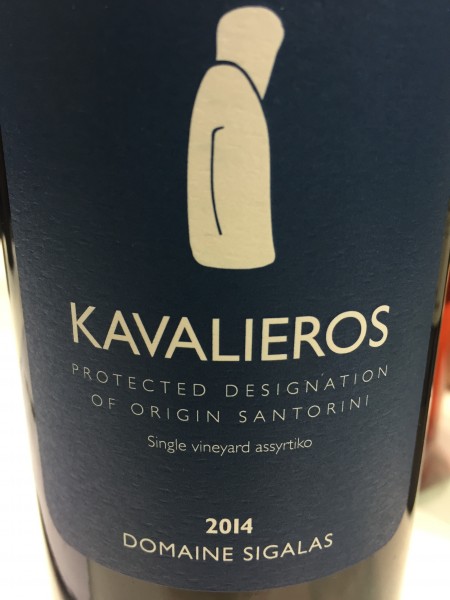 Sigalas Santorini Kavalieros 2014
I've been on a Greek mission, refreshing my knowledge of a wine country which I used to follow quite closely. Several Santorini stands just rocked, though none more than veteran Paris Sigalas. Perhaps his first name should be Midas, as every single bottle shone with personality and quality. I think Sigalas's straight Santorini is currently one of Europe's top bargains at  12€, but his upper bottlings are also thrilling. I've picked this single vineyard selection that ages a year and half in steel tanks before mesmerising the drinker with itssearing intensity of limey acid and salty minerality. With so much extract it is also bound to age well. A food lover's desert island wine.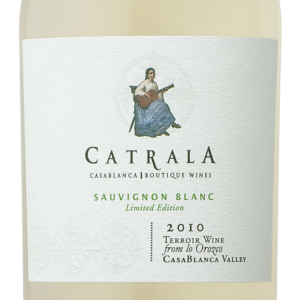 Catrala Casablanca Sauvignon Blanc Limited Edition 2015
I've explored some lesser-known Chilean wines from the MOVI indie winemakers' group. The winery I liked most was Catrala. They even make an excellent Merlot! But my top score goes to their Sauvignon Blanc. Everyone in Chile makes a Casablanca Sauvignon, but rarely is it so subtle and sophisticated as this one, with a juicy, silky texture and real vinosity rather than the usual asparagus-and-water combo. Hardcore fans of Loire Sauvignon would love this.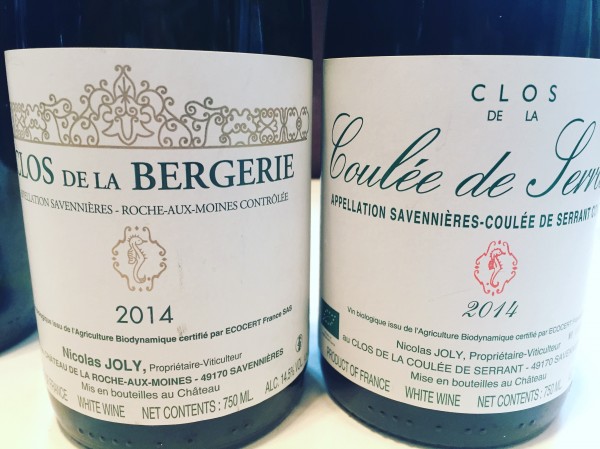 One of the fringe tastings on Saturday was Renaissance des Appellations, a recurrent rendez-vous with a group of biodynamic makers led by BD apostle Nicolas Joly. I know some people are allergic to Joly's partisan preaching, but I find him a fascinating guy to talk to—his top quote this year was gas chromatography showing vastly superior crystallisation for biodynamic wines as opposed to conventional! Plus his wines were really good—perhaps the best I've tasted from him in a long time. The 2014 Coulée de Serrant starts odd with calvados mashed apple and might be too rich for some with almost liqueury late-harvest notes on the palate. But the spectrum and depth of flavours is astounding and the oxygen management is better than it used to be at Joly's: zero oxidation.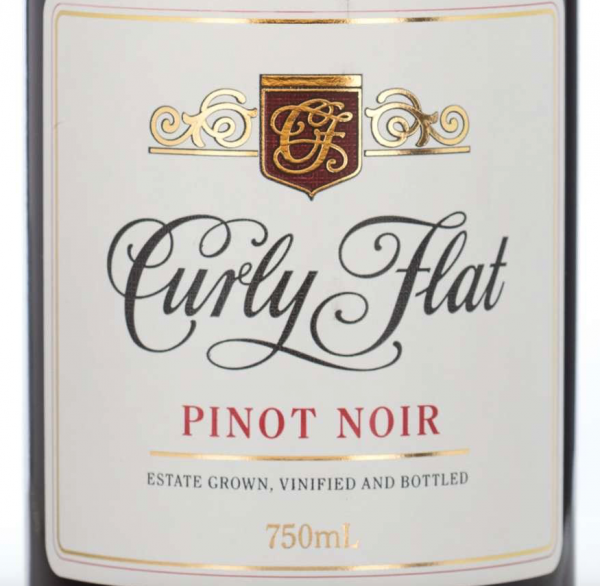 Curly Flat Macedon Ranges Pinot Noir 2012
Time spent at the Wine Australia quarter of Hall 9 was a time well-spent, not least because of the focus tables selected by Mark Davidson, the organisation's chief educator. There were some lovely Rieslings and Grenaches but this, from an Altitude & Ocean Influence themed table, was really memorable. From a mountain terroir in Victoria at 500 meters abv that might be mainland Australia's coolest, this had the most outrageously floral nose I've yet seen on an Aussie Pinot Noir. With four years to it, it is starting to show some toasted evolution, and there is a brushstroke of firm tannins that make this taste close to a good Gevrey. Superb Pinot.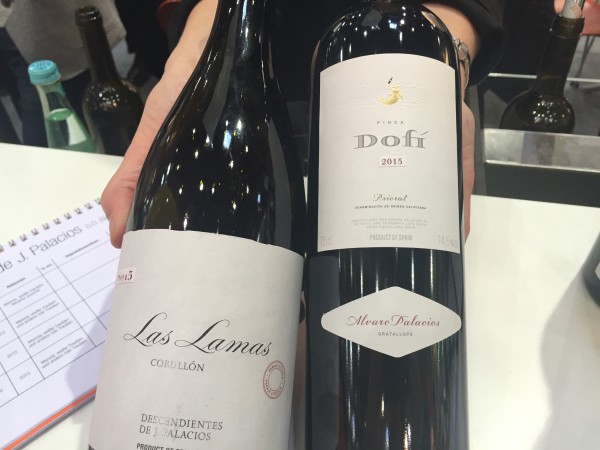 Álvaro Palacios Priorat Finca Dofí 2015
I will visit Priorat in June and spent some time at ProWein reconnoitering. The lineup at Álvaro Palacios has always been impressive but I now found the wines to have a new dimension of purity and depth that actually transcends the region. There is an exciting new ultra-premium bottling called Aubaguetes, at 200€ sitting below the flagship L'Ermita. But there is better value in Dofí, which while not cheap at 71.50€, is a beguilingly sweet, textured Grenache; essence of raspberry.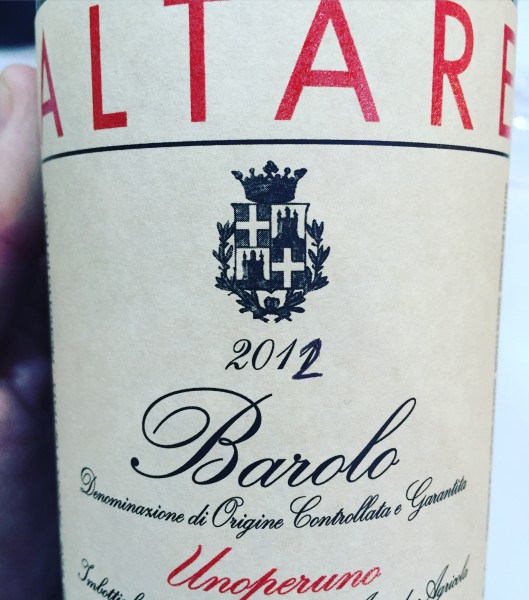 My challenge of this spring will be trying to intellectually position the 2012 Barolos somewhere between the hyped 2010s, stunningly delicious 2011s and immensely promising 2013s. At the moment it looks like another good vintage—with perhaps too much tannins. But there will be at least one universally great Barolo from this vintage: this off-limits new bottling from Elio Altare where all the grapes were hand-destemmed over 10 days! Other than the manicure treatment, it is being the only Altare wine not to be rotomacerated that perhaps adds that extra dimension of silk and cherry flesh. The quality of tannins is as good as any Barolo I've seen from top vintages such as 2011 and 2010.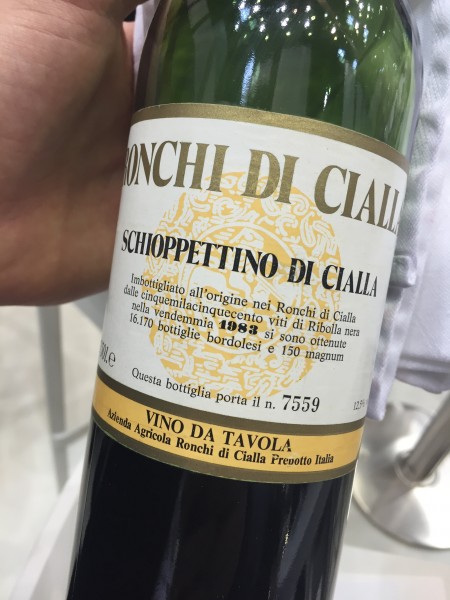 I'll write up this memorable vertical separately but here is a teaser: some of the most amazing older Italian reds I've tasted of late! A vertical of the original bottling of this obscure Friuli variety spanning from 2011 to 1983. The Rapuzzi family cared for this grape before it became cool, and all vines currently in use anywhere in the world were reproduced from their tiny plot in the 1980s and 1990s. At 33 years of age, this wine initially looked tired and tertiary but then engulfed you into a daydream in an exotic garden. How it aged so well on what looked like moderate acid and soft tannins is one of wine's inscrutable miracles.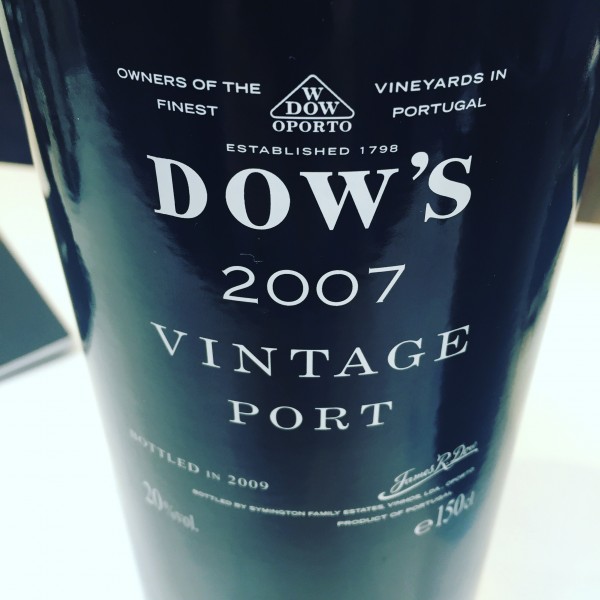 Dow's Vintage Port 2007
I'm privileged, perhaps even slightly spoilt to taste many great wines over the year but every now and then there is a bottle to grab hold of you. This 2007 was certainly one of those wines. I could just stand there for minutes, smell and sip shaking my head at the unbelievable balance and flavour. The Symingtons (and their super sales manager João Vasconcelos—thanks!) were generous enough to share a magnum of this. Even though really young, this just has that otherworldly textural quality of top port: an unctuous, oily, almost petrolly solution of black fruits. A 100-point wine if there ever was one.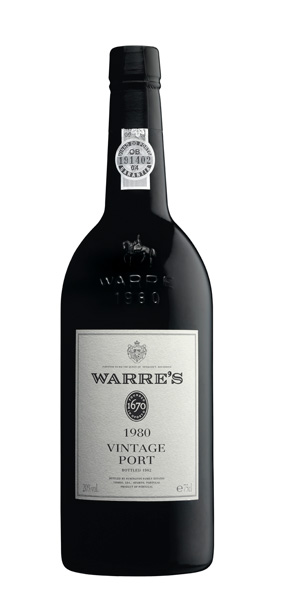 Warre's Vintage Port 1980
I'll end this list with another Symingtons port. It's actually a long-time favourite of mine. I've tasted many bottles over the last decade and it has consistently been one of the best buys on the secondary port market: you can snap this up at 60–70€ just because 1980 is not a universally declared vintage port year and only a handful of exciting wines were released (Graham's is also excellent). On top of it, this 1980 seems to be ageing better than most 1985s, 1983s, and 1977s. In fact it looks and tastes like a much younger wine with a tight cocoa pod and chocolate liqueur core. Pure bliss!
I travelled to ProWein at my own expense; hotel accommodation kindly offered by ProWein.