Barolo 2006: greatness?
Posted on 10 June 2016
Each year, the Nebbiolo Prima event presents not only the latest vintage release but also a a comprehensive tasting of 10-year-old wines. I was really looking forward to this retrospective. Indeed, 2006 has always looked like the best vintage in the 2000s, together with 2001 (for a recent tasting of that at 10 years, see here). It has consistently outperformed 2005 and 2003 and has always looked more serious than 2007 or 2009 (especially if you believe—I don't always—that great wine, and thus great vintages, should emphasise ageworthiness and structure over early drinking pleasure).
The ongoing comparison with 2004 (a year with fairly similar characteristics) perhaps says the most about both vintages. Both are classic Barolo years with moderate temperatures and long ripening seasons. Both produced tight, tannic wines for long ageing. Both have been highly praised ever since harvest, even though neither was exactly a joy to drink early on. But they have developed alongside different trajectories since then. 2004 never quite delivered on its early promise and I've had to increasingly reassess it as a very good rather than great vintage (including at the crucial checkpoint of 10 years). By contrast, 2006 has consistently impressed, although the bottom line has always been of latent potential rather than harmonious point of arrival. In recent years I've repeatedly felt these tannic, imposing wines are ready to turn the corner, but they still haven't.
After tasting around 70 2006s I'm surprised to say this is still the case. The top 2006s are still years from full maturity. They still taste tight, tannic, sometimes austere; they are about majesty rather than grace; structure rather than flesh. Indeed, as I tasted through them this year, at a moment when a great Barolo should shine, I started wondering whether we commentators have not fallen into the trap of extending the benefit of a doubt for too long. 2006 is like a difficult, stubborn student you believe to be a genius and forgive his misdemeanours for hope of future greatness. That's equally fine for wine and humans but there must come a moment when they actually fulfil the promise. I now think some 2006 Barolos never will.
Some 2006 Barolos and Barbarescos are drying out; the tannins have outlived the fruit and there is now no flesh left. Some are low in fruit but high in wood, both in terms of wood tannins (and these never go away when they're out of balance) and balsamic, coffeed flavours. 2006 was a period when most producers started lowering the new oak and extraction regimes but many 2006s still taste (like 2004s) of overenthusiastic winemaking. Some wines have a bit of fruit left but are so tannic (seemingly even more than a few years ago, now that the fruit has diminished) that I can't see them improving; this was the case notably of the Cavallotto Riservas or Ettore Germano Riserva Lazzarito, which I usually like a lot.
There are less successful wines in each vintage, and 10 years is a pivotal moment when bottle variation and cork quality begin affecting performance significantly. That's why I'm more worried about the really good wines. I scored 10 wines 92 points or more, but none has really knocked me off my socks. (Admittedly many top Barolos such as Giacomo and Aldo Conterno, Bruno Giacosa, Sandrone, Altare, or Roberto Voerzio were missing from the tasting). These top wines are outstanding, with iron-cast structure, intense fruit, and considerable further ageing potential. The long ripening season produced very ripe polyphenols, with the profile often toward blackberries and blackcurrants, not something very usual in old-style Barolo. But overall they lack the x factor of a truly great vintage. Notably, none of the wines on show has the beguiling sweet, balsamic, oily, textured mid-palate of vintages such as 2001, 1999, or 1990 (and more recently, 2011). Lacking that flesh in the middle, they come across as majestic, imposing, impressive—and a little joyless. Will they improve over time? Perhaps, but for the time being I'm taking a point or two from the overall vintage assessment. At this point in time, I think 2006 Barolo falls short of 2011 and 1999, two truly great years.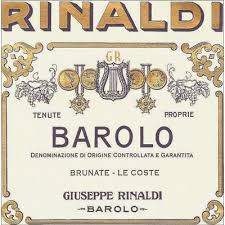 My favourite 2006s (in order of preference):
Giuseppe Rinaldi Barolo Brunate Le Coste 2006
Marziano Abbona Barolo Terlo Ravera 2006
Luigi Oddero Barolo Vigna Rionda 2006
Barale Barolo Riserva Bussia 2006
Cascina Fontana Barolo 2006
Marchesi di Barolo Barolo Sarmassa 2006
Disclosure: my trip to Piedmont including flights, accommodation, and wine tasting programme are sponsored by Albeisa, the local wineries' association.